OUR BUZZ

Hybrid Model StoryPathing Learning & Development Workshop
The StoryPathing™ PEAK Storytelling model helps map out key life moments for leaders & emerging leaders, generating heightened work-life engagement and meaning-making.
Burst Learning flew Dr. Dennis to Sennheiser's USA Experience Center to work with their team members in crafting their narratives as a way to connect their life stories to their current and future work. Dr. Dennis launched and facilitated the StoryPathingtm hybrid professional development program with the Sennheiser team in San Francisco earlier this month. Workshop participants continue their work using the StoryPathing™ digital tools and software—and, we believe it is a fine illustration of modern-day learning at its best.
---
In Berkshire County…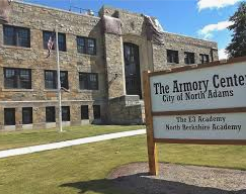 We are proud to be serving students in North Adams, MA who are currently working through the PEAK Storytelling model to identify the next steps after high school.
"Drury High School's off-campus program allows for students who are over-aged and under-credited to catch up academically by using a competency based approach along with service learning projects to allow for students to connect with community members and resources.
StoryPathing has given our students a creative and entertaining way to look back through past experiences to discover who they are. It provides insight for students in what they enjoy and may want to pursue in life. It is a great tool that can save people a lot of time, energy and headache by learning more about themselves." Shane Steiman, Director
---
IMAGE GALLERY
This slideshow requires JavaScript.